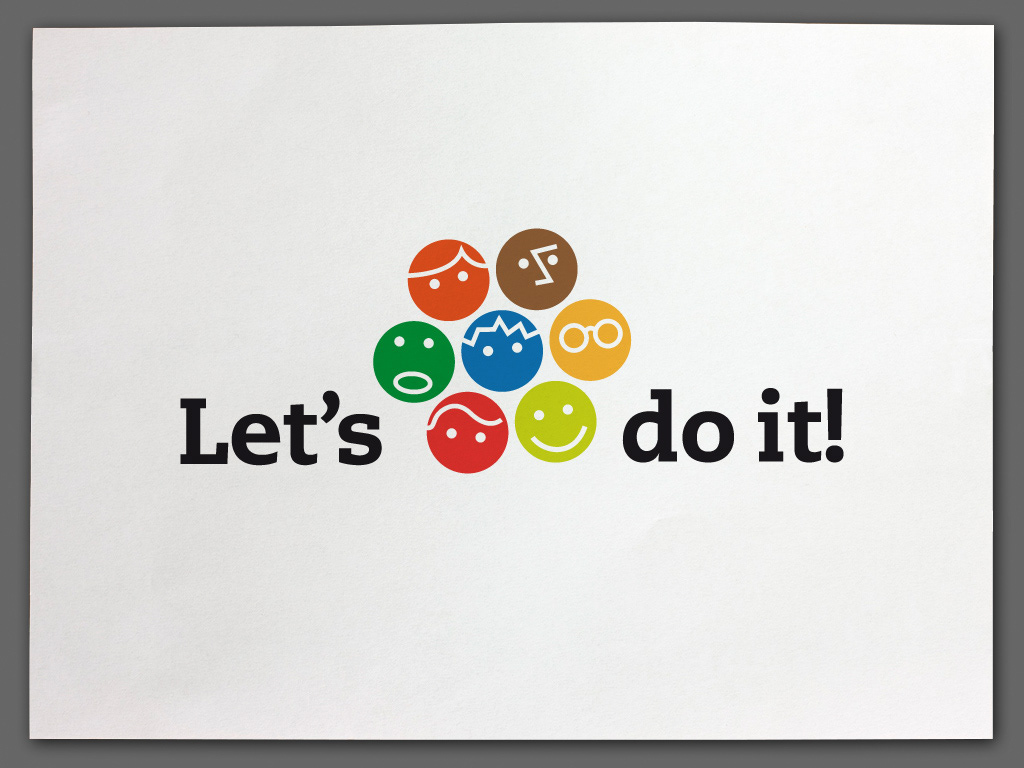 in 2007, I designed a logo for national clean up event
"Teeme ära!" ("Let's do it!") in Estonia.

It turned out to be a very successful format that was adapted by many countries worldwide. As it started as a grass root movement in each country, the volunteers used the logo as they pleased... and soon it became a mess. 

In 2011 I was asked to create the rules as well and also graphics for World Cleanup 2012.