Evocon is a production line efficiency software used by various production factories. The assignment was to redesign the product so that most users would be able to configure the systems features on their own and update the interface.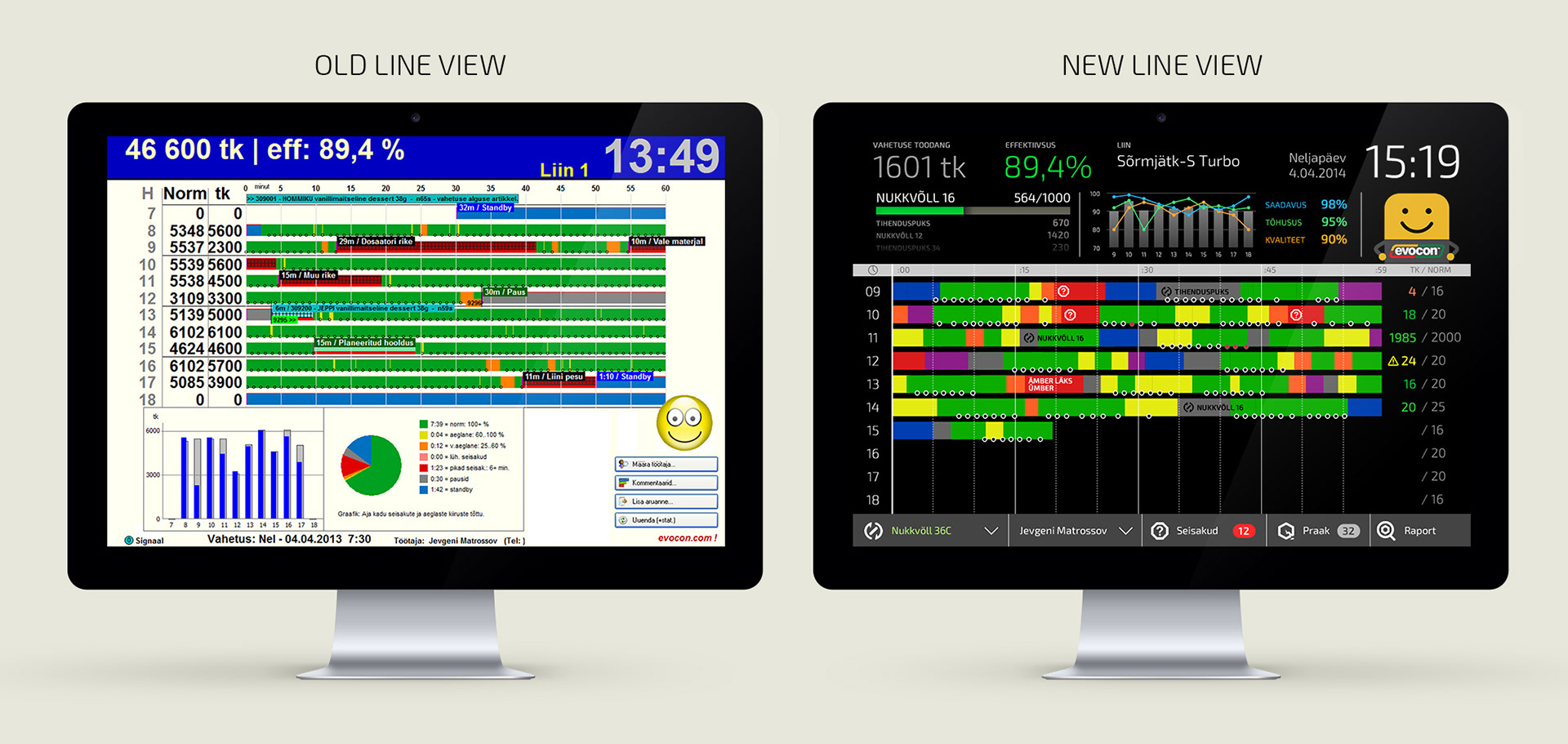 Operators screen was redesigned on dark background for better visibility from distance, all unneccessary information was removed and all functionalities were grouped on bottom menu, removing all unneccessary dialogues. Colored bars are showing  production speed and different delay types.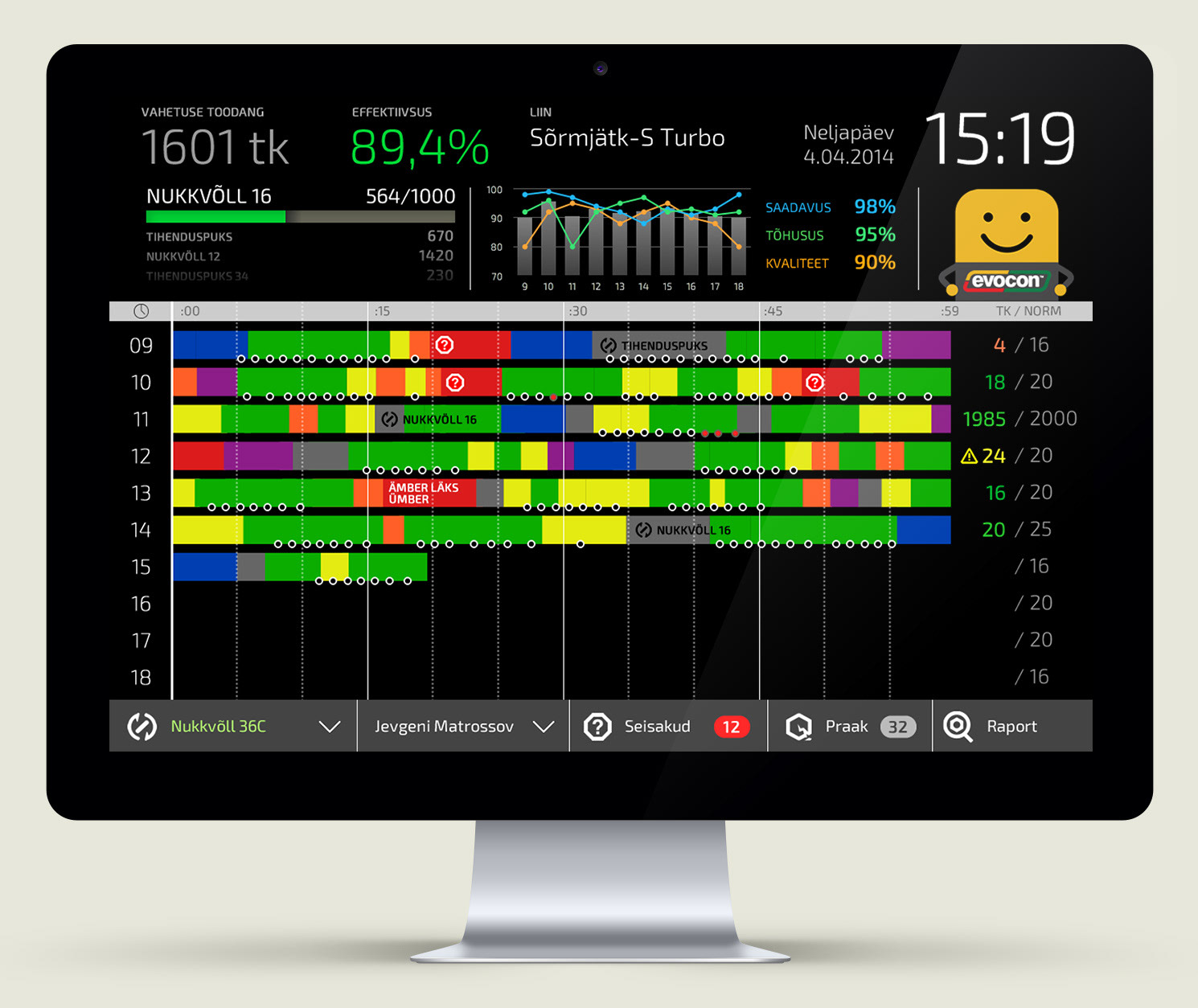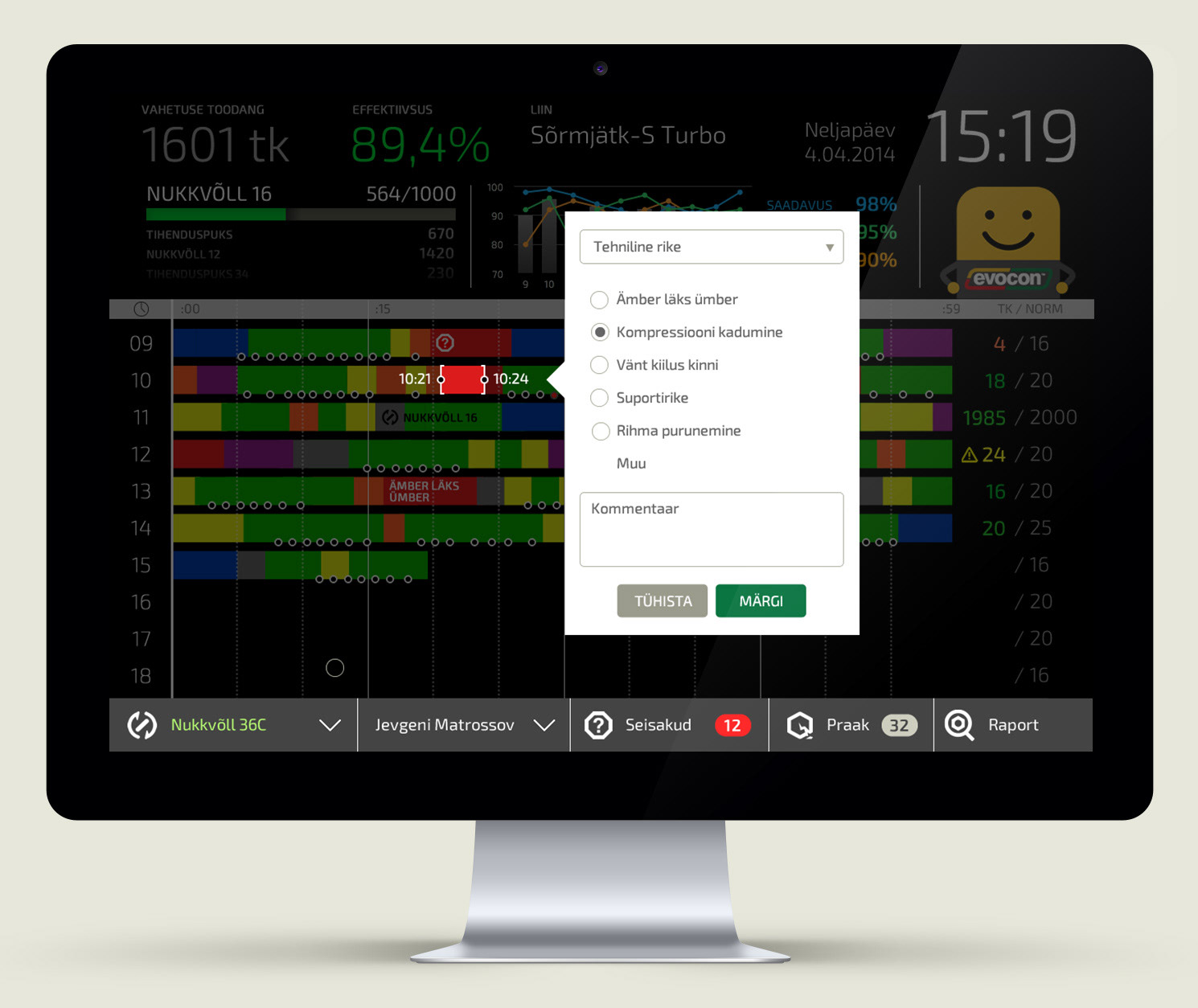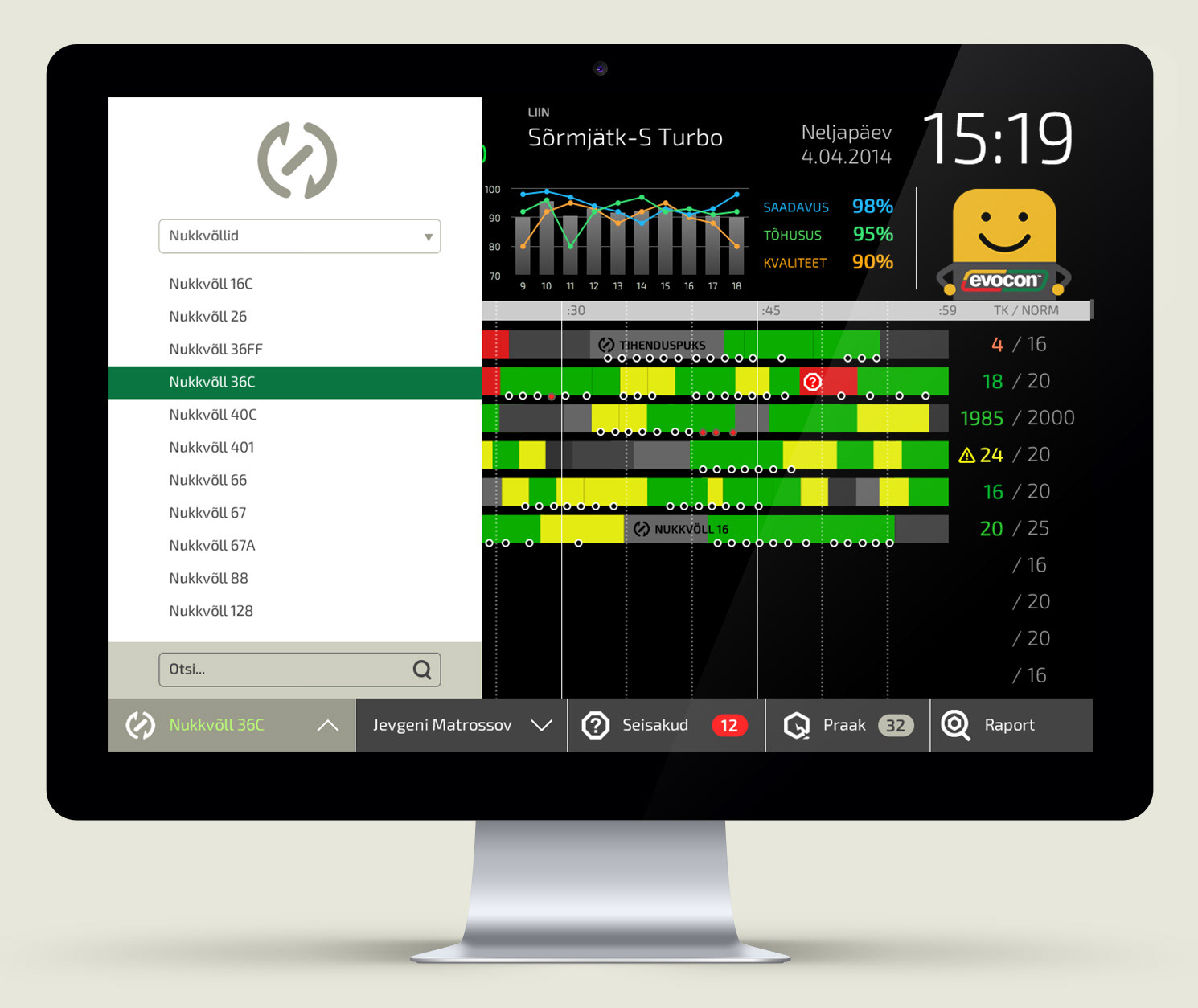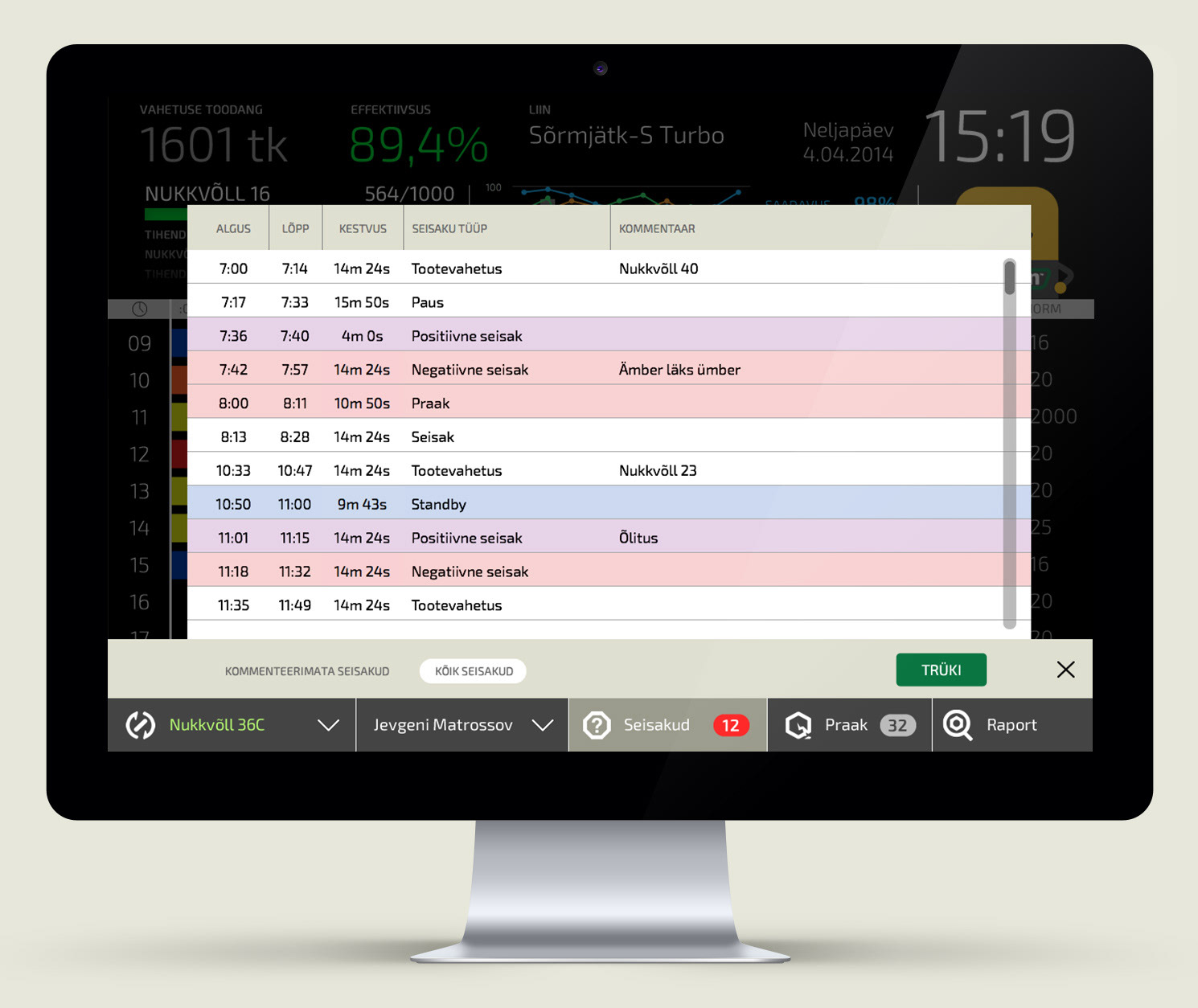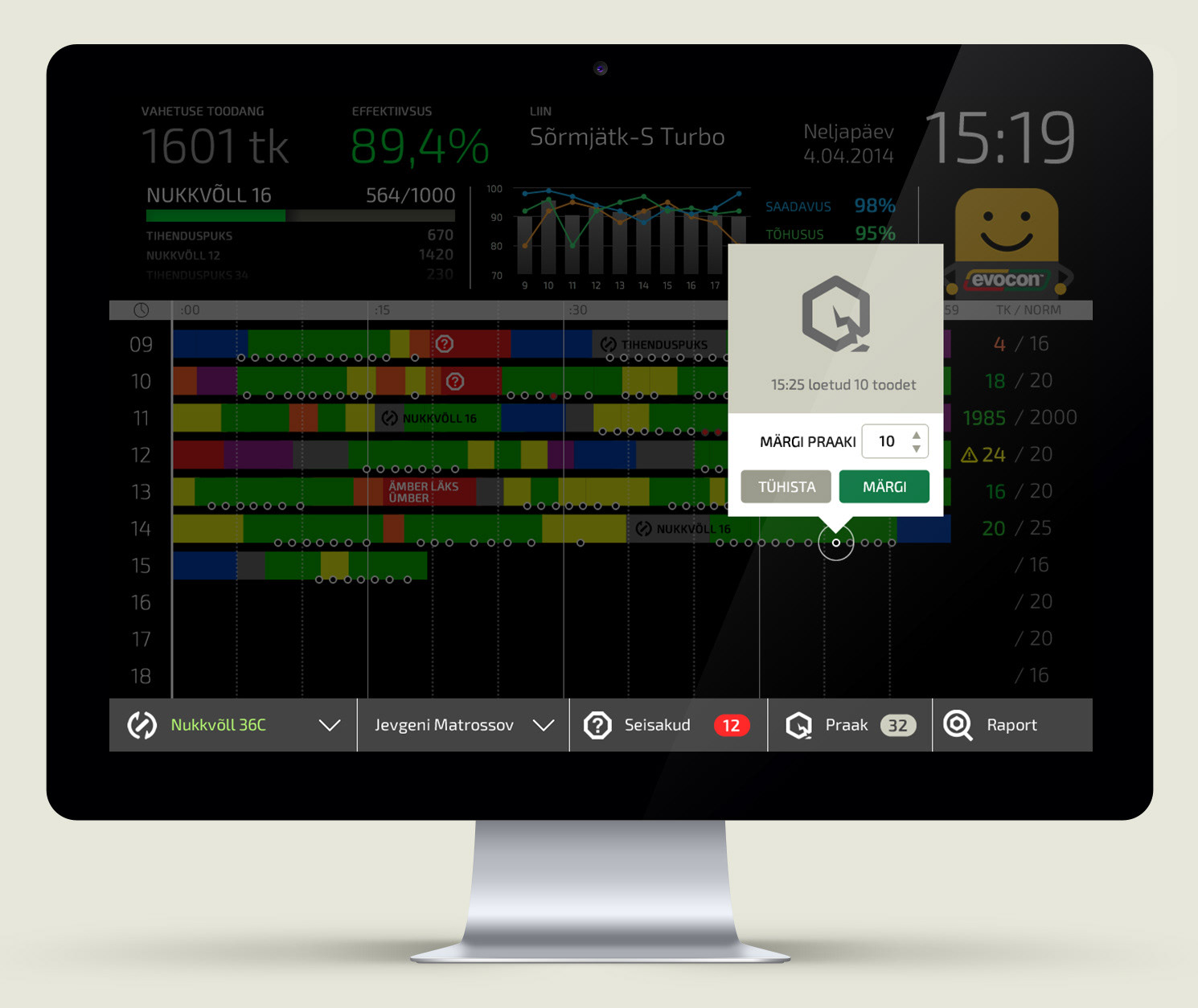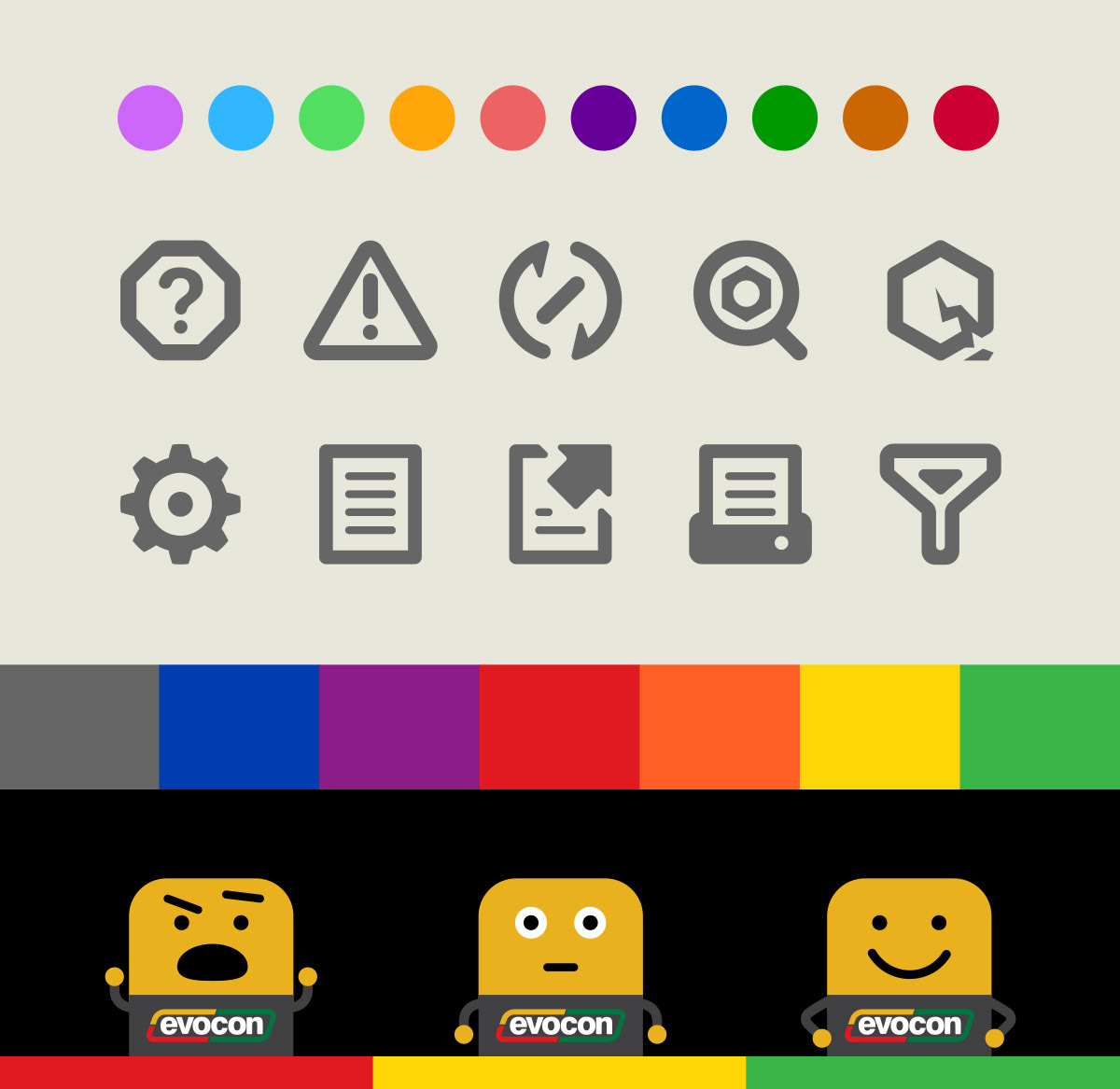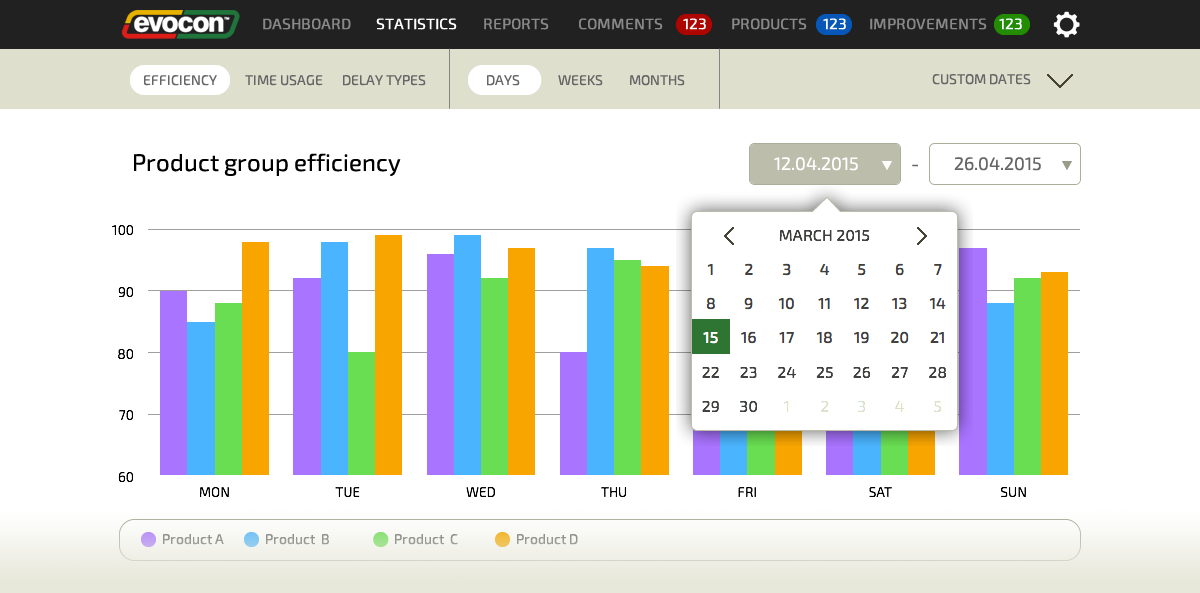 Reporting and analytics module was redesigned from exessive filter system to fast reporting and tab-based filtering.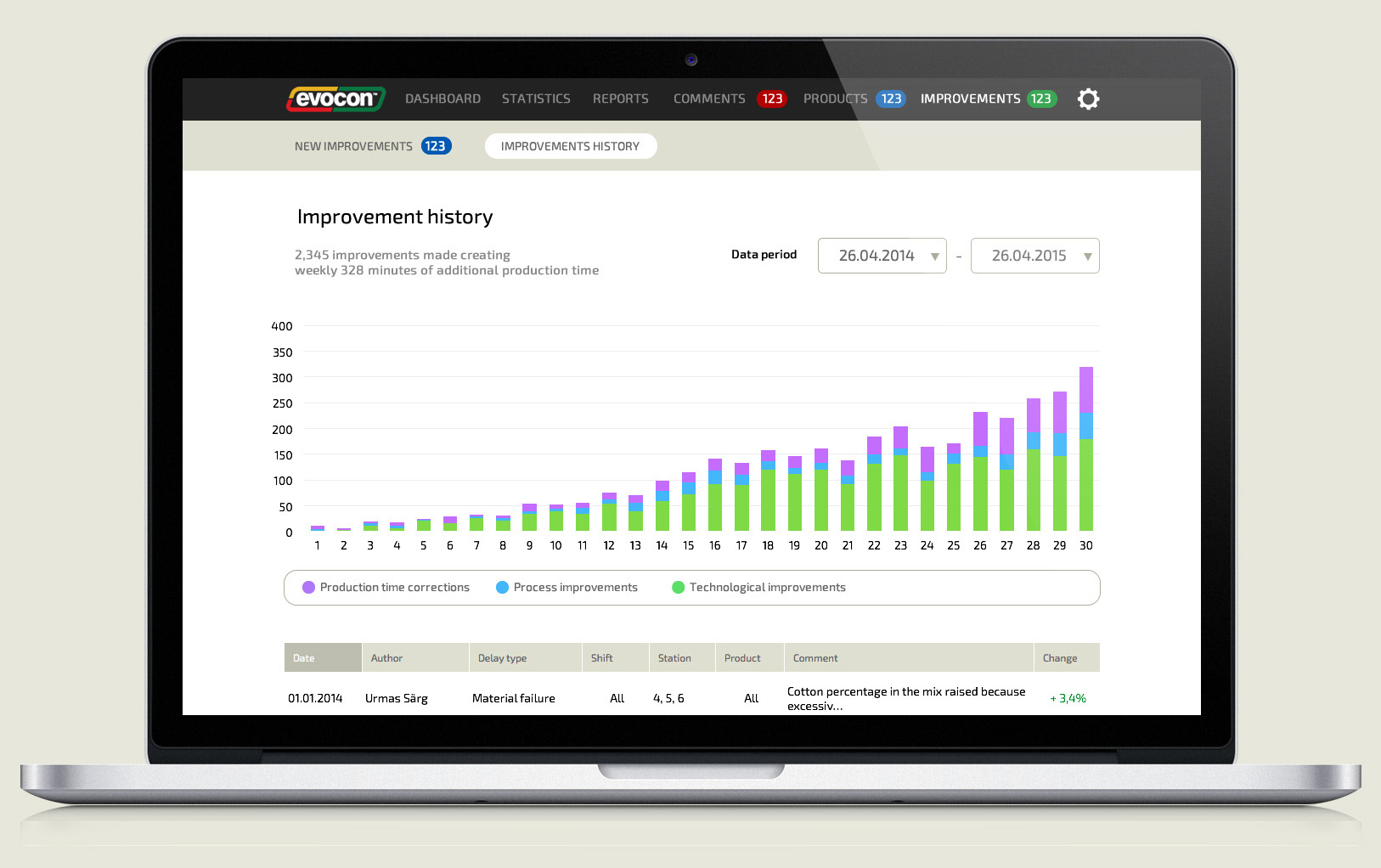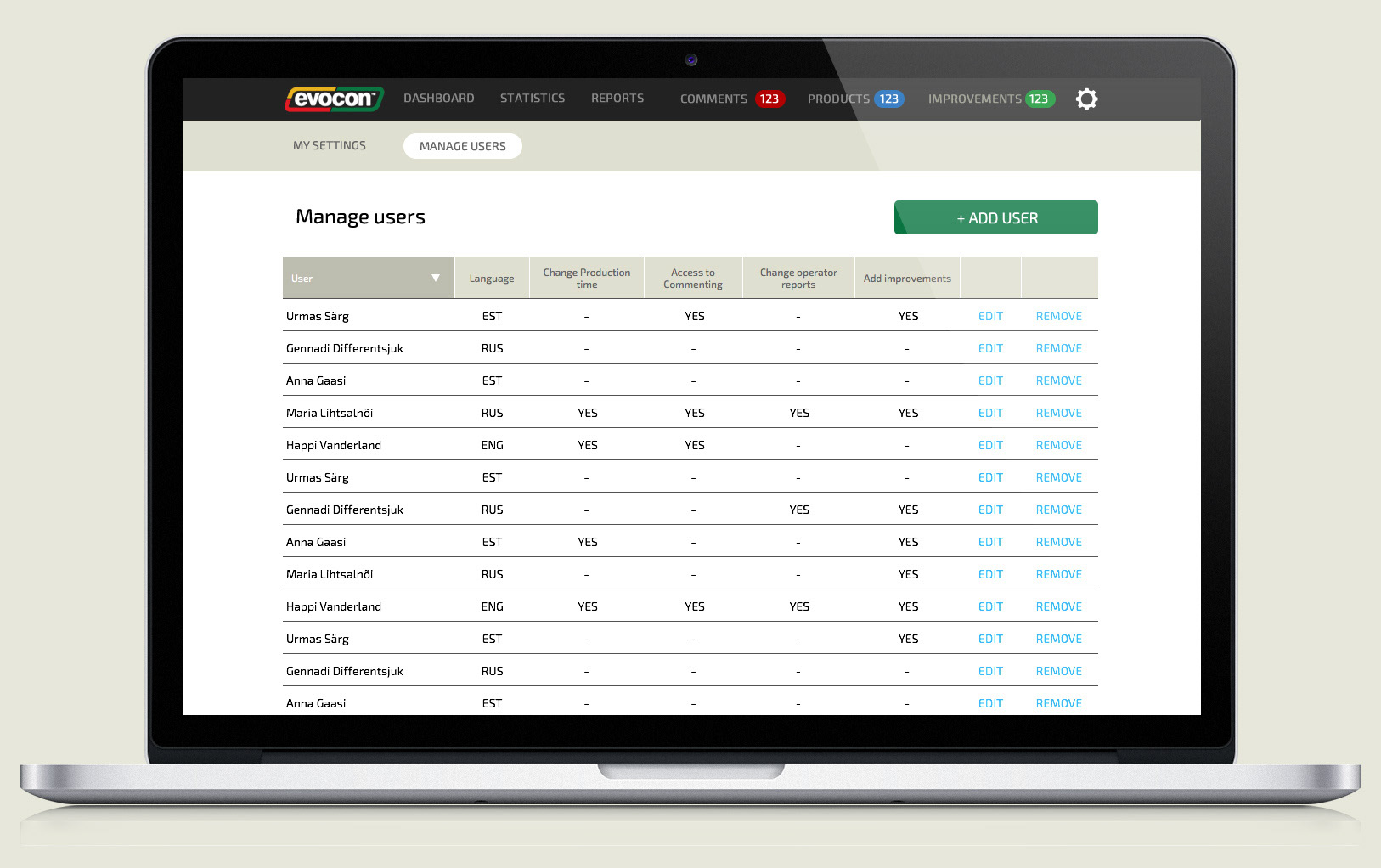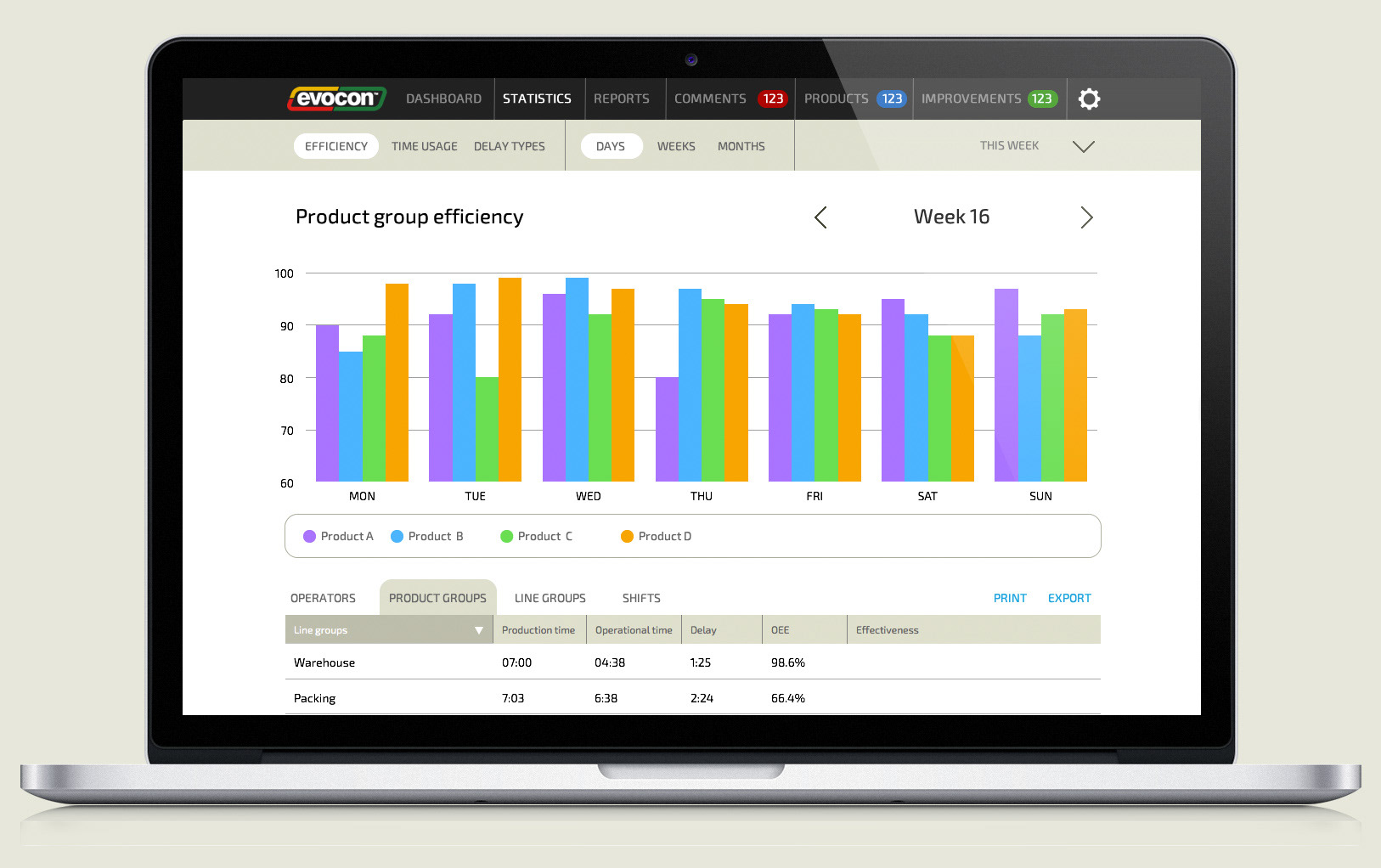 Production overview screens were completely redesigned, allowing users to choose between production metrics and snapshot from all production lines.